Dear Friends and Family,  
Baseball season is in full swing! This year, my little league is hosting our 5th annual Hit-a-Thon fundraiser for the last day of the season. My goal is to raise money for the program, and for every $50 I raise, I'll get an extra pitch in the Hit-A-Thon! I LOVE BASEBALL! I'm a pitcher and shortstop and am lucky to have a great team by my side. My dad is the assistant coach and is also on the Serra Mesa Little League board; our family loves the SMLL community.
All of the funds raised through our Hit-a-thon and Closing Day event will help us invest in these planned projects:
- Replacing/Upgrading our outfield fences
- Larger field maintenance projects like leveling our infields
- Installing electrical access on Field 2 for a pitching machine
- Continued installation of shades over our bleachers
Me and our entire little league community will appreciate your support in any amount. 
Thank you so much,
Zane
Majors 1 Padres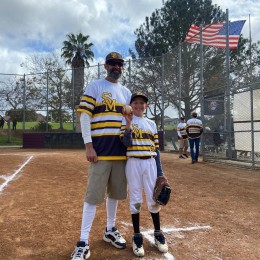 GOAL:$500.00
ACHIEVED:$335.00